Edmonton Pipe Services
24/7 Emergency Pipe Services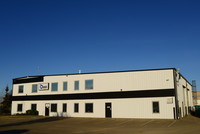 We provide 24hr on-call emergency pipe services 7 days a week.
"When you need it, you will get it"
Pipe Beveling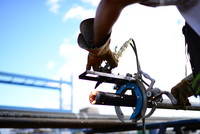 We offer custom cut-to-length pipe beveling on pipe over 2" diameter and up to 42" diameter, with the capabilities to torch cut from 2" to 12" in diameter.
Delivery
We can deliver your pipe and pipe related products on request. We always provide an accurate ETA for your order.
Sourcing
Our knowledgeable and resourceful staff will find prices for you on any tubular or pipe product available, even if we don't have the product in stock. We have agreements with vendors around the globe to help us supply you with a competitive price and quick delivery.
Contact us for more information about our tubular and pipe services.