BHD Tubular | The Pipe Distributor
BHD Tubular is one of Edmonton's leading pipe distributors.
We specialize in 24/7 distribution, delivery, and pipe services for stainless steel pipe, carbon steel pipe, aluminum pipe and many other pipe products.
Our administration office is strategically placed next to our 15 acre pipe yard in Edmonton, Alberta. With an additional massive 24 acre pipe yard in nearby Tofield, Alberta, we are established to handle any of your pipe project requirements.
We are proud to be the leading Edmonton pipe distributor that stocks hard to find pipe sizes and grades. We offer a custom pipe order service to fulfill your specific project needs. If we don't carry the product you require, we will source it for you. 
Commitment
We are committed to providing Canada and the United States superior pipe service while supplying the right pipe and oil country tubular goods (OCTG) on time, any time. No matter the size of your project, the day or the time, we can serve any and all of your industrial pipe needs.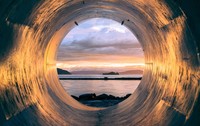 Serving our Partners
Our company has been built on superior customer service, with pipe product specialists available to provide skilled product demonstrations and training for customers across Canada and the United States.
We pledge to continually strive to anticipate, understand, and respond to the ever-changing requirements of our industry. We are committed through innovation and service excellence to be your supplier of choice for all your Edmonton pipe distribution needs. 
Download Our Terms and Conditions